We test our products in order to make sure they meet the international standard and applicable for qualified industrial use.
Quality Control Test

Shear Pull Test

The UFP 1001 Shear-Pull test is based on plywood industry standards.
The ONE STEP Shear-Pull test are based on wood working standards.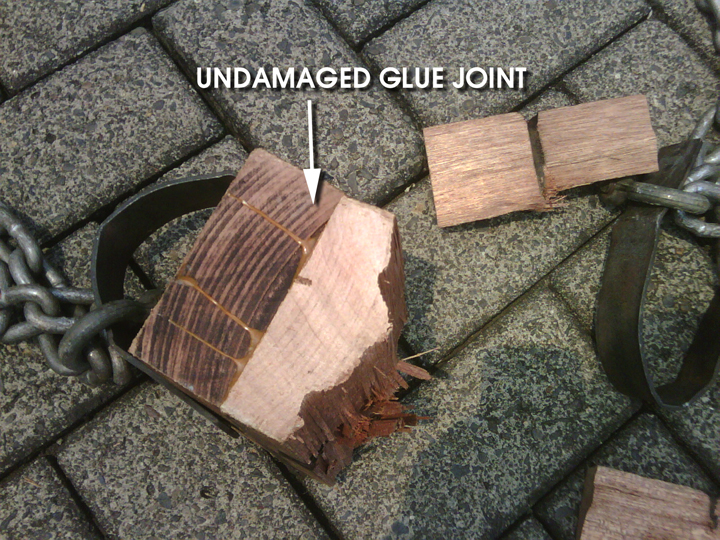 These blocks of hard wood were glued together and pulled by 2 trucks from opposite direction. Resulted total wood and metal bracket failure, but the glue joint still stay undamaged.
Watch demonstration movie on you tube (English)

Watch demonstration movie on you tube (Bahasa)
Burn Test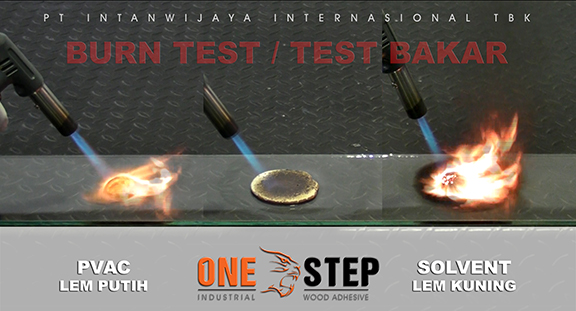 Please watch burn test video on YouTube